Ironman Texas Practice Swim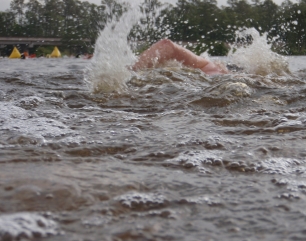 It's official! Swim Shops of the Southwest, in conjunction with TYR,  is proud to sponsor the Ironman Texas and CB&I Triathlon practice swim. The  swim will be on April 30th and start at 7am. The course is a 1.2 mile swim that will roughly mimic the first section of the Ironman swim (get there early and swim it twice if you want). Because Ironman Texas is a point to point swim with the last .5 miles in the Waterway canal, they will not be setting up the exact course for you to follow. And lets be honest folks, if you need practice swimming in a canal that has concrete bulkheads on each side, then you have more swim issues than a practice swim can fix. They will however, have the first section of the swim for everyone to swim, and that is the South/North section in the main body of the lake. Cost is $35 if you are not competing in CB&I. (CB&I participants will have their 500 meter course marked to swim as well. Cost is $5 for those entered in the CB&I sprint triathlon).
First Ironman? Never started swimming with 2500 people all at once? Scared out of your mind? Let me help. I will be there putting on a swim clinic to help you get through the most intimidating part of the Ironman. We will go over all sorts of things, from the mass start to navigating tips, pacing, conditions, and strategies to get you to Town Green Park and off on your bike.
Swim Shops will also be on hand with the WTC legal #1 selling TYR Torque, goggles tri gear, and anything else you might need.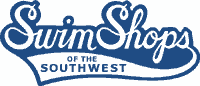 Try not to miss it because THIS IS YOUR ONLY CHANCE TO SWIM IN LAKE WOODLANDS BEFORE RACE DAY. Lake Woodlands is a private lake that doesn't allow swimming. If you try to swim the lake on your own you will be arrested. Trust me on this one. I've lived here for 30 years, and they are serious when they say "No Trespassing".
To sign up for the clinic or the swim, go to:http://activenet11.active.com/wcscparksandrec/ and search "triathlon"