2016 Kona Predictions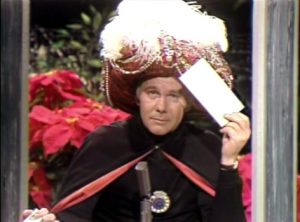 I was asked a few times this week to get this posted, so in what it seems to have turned out to be a bit of a tradition, here are my thoughts and predictions for this year's big race.
Instead of giving you the complete line up, I'm going to just highlight a few of the story lines that I will be watching. Depending on the day, there's always a chance for a new name and a shake up in the front, especially on the bike, but with that exception, here's how I see it. But first, it's worth mentioning the day itself.
Modern History (let's say since the '89 Ironwar) has given us 2 really bad days out there. 1997 and 2004. Kona is always a hard day, but those 2 stand out as horrific. Seems we're due for another. I went back to see if the weather almanacs showed anything particularly interesting for those 2 days and there really wasn't. There are no (public) weather measurements on most of the Queen K, so there really isn't record of the torture for most of the ride. Really just Kona and Hawi to look at. The only similarity I saw was that both days showed Kona winds coming from a southerly direction, which doesn't seem to be the norm (but wasn't quite 100% unique either). That means a true headwind all the way home. Saturday's forecast is a South wind, so we shall see. Anyway…
Jan Frodeno (GER)- The race is Jan's to lose. He can swim, bike and run with the fastest of each discipline on the course. I think someone will either need to force some big moves on the bike to make him do something dumb, or the bike will need to be slow enough that some runners get off the bike with him (not unlike last year) for another to have a chance.
Sebastian Kienle (GER)- He's a proven killer, but he reminds me a bit of a second year pitcher. People have studied him and learned how to beat him. That's not saying they will, but they have. I think if he doesn't win, he'll be on the podium, but if he does win, it won't be by much.
Andy Potts (USA)- Potts has managed 5 top ten finishes, and seems to put together a solid performance every year. This year in an effort to dial in his race to win it all, he's changed up his training, by bringing his run volume way down (and doing every run as a brick). Just some quick history for you: Mark Allen didn't win until he brought his total training volume up enough to match the big day. 8 hour training sessions, 28 mile runs. Tim Deboom and Peter Reid often trained together and 200 mile rides and huge run volume eventually brought them to victory. Daniela Ryf ran a marathon every 3rd day in her prep. So you have 12 combined Kona victories in that last sentence that went long and won. His long run will be 14 off the bike.  Granted, he has many years of big training in his legs, but if Potts pulls off a win, he will be the toast of every age grouper that claims to not need the long stuff to be successful. My brain says 12th place, but I'm hoping for 8th or better. The Energy Lab will show his cards if they haven't shown already.
Eneko Llanos (ESP) -3rd at the European Championships. He's historically been a guy that I thought could win here, but hasn't been able to put together a day to take that victory home. I think that the well might be beginning to run dry for that, but a top 10 day is easily within reach.
Lionel Sanders (CAN) – Great story, but he's not a fast enough swimmer. He's also in a mindset of "Just Happy to be here". A good run could score him the bottom of the top 10.
Timothy O'Donnell (USA) – He was my pick 2 years ago and came close last year. He seems to be very focused and has a wife (Rinny) who has helped him keep the main thing, the main thing. He's our best American hope to do it and I think he can. He either wins or gets 2nd..or blows up trying.
Andreas Raelert (GER) – The gigantic wildcard. 2nd last year, but he's so inconsistent. If he's on he can easily win and run away from the field. He could also be in his hotel room taking a shower before the leaders hit the run turn. I personally would love to see the win, as he's put up some of the most exciting Kona races in history.
Pete Jacobs (AUS) – Nope. Dude walked off the farm the minute he won Kona in 2012.
Frederik Van Lierde (BEL) – Needs tough conditions as he's very sturdy and analytical, but doesn't seem to hang as well with the cheetahs.
Patrick Lange (GER) – Ironman Texas Champion. So far, that is a curse for Kona. Maybe he can break the curse with his run speed.
Ben Hoffman (USA) – Seems to be having a good year. Needs to be towards the front and close to the lead off the bike. Also needs some tough winds out there to shake off the riff raff.
Tim Reed (AUS) – 70.3 World Champ and extremely strong at that distance. I'll be interested to see how he matures at this distance. Will be rocking the speedo on the run, so I'll be cheering on the old school look!
Luke Mckenzie (AUS) – I wrote last year that more times than not, a kid is the kiss of death when it comes to winning Kona. Priorities shift and your focus is altered. This year his wife is sitting out to let him have a run at it. That may make the difference, but if he's not out in front on the bike, his chances are slim.
Jesse Thomas (USA) – Another good story and one to watch in the future. 1st Kona and looking to learn. Won the hardest one of them all this year (Lanzarote) so a top 10 is probable.
Michael Weiss (AUT) – This link is all I need to comment
Pedro Gomes (PRT) – This link is all I need to comment
Joe Skipper (GBR) – Joe's been working on the swim, and if he gets out even somewhat close, look out. The dude can flat out ride and run. Last year he was 13th with one of the fastest rides. He's got a run in there too if he can hold it together in the heat or if it's a mild day.
Daniela Ryf (SUI)- Like Frodo, it's her race to lose. This year she did what I believe hasn't been done before. She finished 10th overall (1st female) at Challenge Roth. Then, she repeated that feat at Ironman Switzerland 7 DAYS LATER. 2 Ironmans in 1 week beating all but 9 men in each. Hmmmm…. From a marketing standpoint, she should lose that flat bill look.
Jodie Swallow (GBR) – She will be up front most of the day, but I don't see her run holding up all the way to Alii Drive
Mirinda Carfrae (AUS) – She always seems motivated and ready to fight. The biggest question is if she can get off the bike close enough to catch everyone. A brutal day will help her chances.There's a weird thing about runners. They seem to always put all their chips on the run. Swimmers know they have to bike and run, Bikers know they need to stay close in the swim and save some for the run. But runners, whether they mean to or not, seem to expect that whatever happens, they have this run that will bail them out. This is where Ryf could end Rinny's hopes. If Rinny didn't improve that swim/bike, then Ryf can bury her and trot 25.9 miles to that turn onto Alii Drive. If Rinny has a bike ride like she's shown a few years past, this will be a very fun race to watch.
Leanda Cave (GBR) – She talked of being emotionally spent last year after being in top shape and up front before she crashed. She has the ability, but I'm picking her for 4th.
Mary Ellis (USA) – Retiring. Celebratory lap around the island
Lisa Roberts (USA) – Needs a better swim, then she'd be in the hunt. Came out of the water 12 minutes down on the eventual winner at North American Championships. That's a no go here. If the swim isn't better, she needs to dedicate a winter to it. The bike and run are rock solid.
Melissa Hauschildt (AUS) – Twice the 70.3 World Champ and 1st Kona. If anyone breaks up the Ryf-Rinny show, it will be her. Podium for sure. My gut says 2nd.
Yvonne Van Vlerken (NED) – Top 5.
Natascha Badmann (SUI)- Final Kona as a pro at age 50. Hats off to her. I would love to see a top 10.
A few more predictions
-The Real Starky enters legitimacy. It started as a great parody of one of the more outspoken pros, then it got just mean. Then he made enemies with some of the biggest names in the sport. Now it seems, he's rounding the corner, and broader acceptance is within reach.
-Someone gets popped. I've read that there's a bunch of testing on the island. I predict a pro or 2 get nabbed as well as a handful of age groupers.
-Ironman enhances the coverage. Ok, wishful thinking. As a friend mentioned to me though, World Triathlon Corporation is the only 800 million dollar production company without their own app. As popularity slips in the sport they could easily stop or stall that with better delivery of their races.
-Brett Sutton starts coaching down under again..Ha Ha just kidding! Don't get the joke? Google the name. Banned for life doesn't allow for parole.