Product Review: Sugoi Piston Trishorts
As a triathlete who's been competing for 25 years, I'm always on the lookout for good cycling or tri shorts. My search was heightened this past year in my preparation for Ironman Cozumel, and now, Ironman Texas.  Additionally, as a retailer, I prefer to carry products that I have used or believe in. I think that way it makes everyone's life easier, as I can give an honest, educated opinion on the products that you're considering. One of the first things that I look for in a good short is obviously the fit.  I like it to be long enough so that I get good coverage in the thighs but not so long that it's close to my knees. For me that puts me in the 7-9  inch range for a short. The Pistons are 9 inch.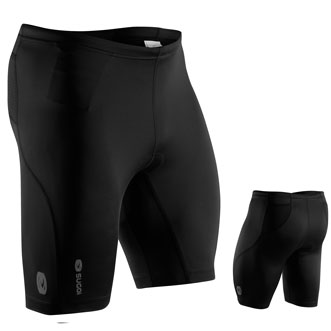 The other thing I look for in shorts is how well it holds to my body. Nothing is more annoying to me then cycling shorts or tri shorts that move around during the race. So I like a good tight fit a strong fabric for good compression.
I have tried on and raced in a number of brands of shorts previously I have used Pearl Izumi to great success but one thing I noticed in the particular style that I wore was the lack of compression. So while the fit was good, the movement wasn't as good as it could have been because the fabric was a bit thin. (Conversely, I have some Pearl cycling shorts and the fabric they use in those is outstanding).
Same with some of the other brands I have trained or raced in. Either the compression is great and the fit is bad or the fit is great and the compression as weak. After trying on a number of varieties I came across this Sugoi tri short
For someone like myself who likes a good tight fit I found the shorts to work better than even some of the higher end models of shorts that Sugoi has to offer
It stayed in place during the swim did not move at all on the bike as well as the run as an added bonus, the shorts comes with two small pockets on each hip allowing for a gel or other various products to be stored during your training or racing. The one downside I have with them is not a downside for the shorts per se but towards my saddle.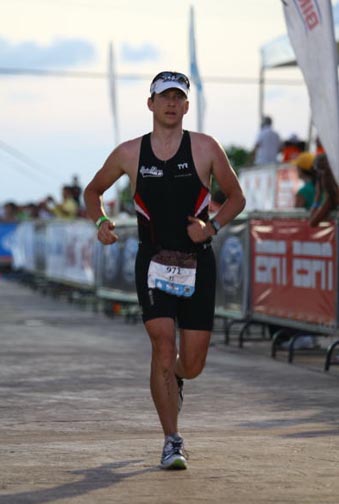 I ride an ISM Adamo saddle, in which the pressure points are different than a traditional saddle. Because of this, cycling short pads create a problem as usually the pressure points from the saddle  line up exactly with the seams of the pad. After 100 miles the constant pressure on the stitching of the short can be extremely uncomfortable.  In my training I have gone from training in a pure cycling short down to a tri short and am now contemplating no pad at all.  I know that my saddle is a niche product so I don't expect companies to come out with apparel just to accommodate me, so I need to make some adjustments on my own.
 At the end of the day I absolutely love these shorts. If you are needing something to train in or race in, whether it be a sprint
triathlon or a full Ironman distance race, I would highly recommend the shorts