Breaking Down Megan's Stroke
After my race in Cozumel, Megan approached me about taking a look at her stroke. Since the water in Cozumel is so clear (It's actually very cloudy in this video as a storm was moving in), I thought it might be fun to do the stroke analysis in the ocean. So here goes…
The first thing I see is Megan's body position. It's horrible! Apparently she must have been hanging around some Total Immersion folks a little too long because she took the whole "Pressing your buoy" thing a little too literally. Lose the floaties! She needs to really work on getting her body more prone, or horizontal in the water. She will move much faster through the water that way.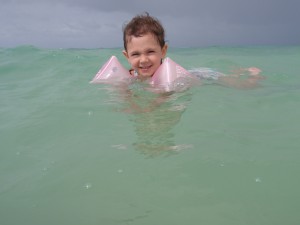 The next thing I see is Megan's kick. It's sort of a scissor-breastroke-flutter hybrid. In other words, it's a total mess. It not effective at all. It reminds me of the kick you would see on a 3 year old. Quite frankly I'm not sure even where to begin to fix it. I think the best thing would be for her to do a lot of kicking sets over the next couple of years and see if she can tighten it up.
Finally, Megan's breathing pattern. Megan has decided to opt away from bilateral breathing and go for a more head out of the water approach. I would limit this type of breathing pattern for siting buoys and navigation only. If she tries to swim head up for 2.4 miles, it's going to completely wear her out.
She told me she's eyeing an Ironman in 2031. That should be enough time to work out some of the kinks. But she will really need to work on her nutrition, because right now she thinks she can get by on chocolate milk and cookies. Time will only tell.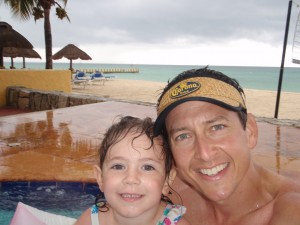 Merry Christmas 🙂