I Guess I'm Officially Getting Old.
I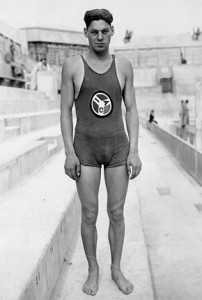 t seems that in all sports, the previous generations accomplishments get swallowed up by the next generation eventually. Swimming is no different. Take Johnny Weissmuller or Buster Crabbe, who at the time defined the sport of swimming. Heck, Johnny was Tarzan and Buster became Flash Gordon! Weissmuller won 5 Olympic gold medals and set 67 world records. If you look at his times though (23.0 in a 50 yard free and 52.0 for a 100 yard free), what once was the gold standard is now done in a daily workout by teenagers. His records were broken by the next generation, and the next, until Mark Spitz came along. Mark was another defining figure in our sport with his 7 gold medals and 7 world records in the '72 Olympic games. His times now would barely even qualify him for the National Championships, let alone the final heat or the Olympics.
This evolution continues at all levels of sport as well, not just at the top. So what am I getting at? Why am I bringing this up? Well, this past weekend I watched the Texas High School State Swimming and Diving Championships, and for about the last 20 years, I have owned or co-owned two records at my old high school (200IM and 400 free relay). At the time they were set, I figured they might hang around for a few years tops. So for those records to be hanging around after all these years has been a nice surprise. That is until today.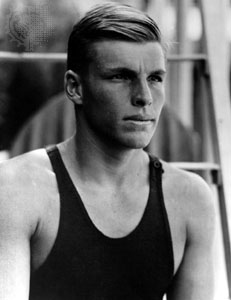 My IM record got slapped down by the next generation of good swimmers, and it wasn't even close. In a way I was a little sad to see it go, but I was also really happy to see that swimming in our area was still really strong and growing. Congratulations Tripp. I guess it's just time to accept the fact that I'm old and these guys have moved beyond my generation. Time to order that Hov-a-Round Scooter thing and learn how to play gin or dominos.
Well….almost. They missed the other record by .04. Ha!  Maybe next year kids….