Tough Decision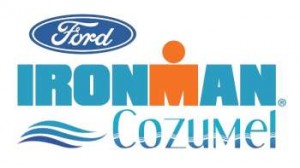 One of the big topics of discussion around our house is whether or not to enter the 2010 Ironman Cozumel. My wife and I both know that I am due for another challenge, but with the recent purchase of Swim Shops, I want to make sure I have enough time in my day to train for it. And then there's the bike. In 2006 I rode a 2003 aluminum Specialized in Ironman Hawaii. It was in need of a few upgrades then, so tack 4 years onto it and we both know a new bike is needed.
Of course Cozumel itself is an easy sell to my wife. Go to a resort destination that is a non stop, 2 hour flight away? No problem. If this was a discussion about Ironman Wisconsin then it would have been decided long ago.
I will be keeping an eye on the race today and see how it goes, but have about 24 hours left to make a decision. Just a week ago, Ironman Arizona sold out in 25 minutes, so waffling on my decision will leave me on the outside looking in.
What to do..what to do….