Lifestyle Change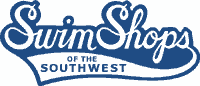 I alluded to it in an earlier post, but now I have a minute to type and make this public. After almost a year and a half of discussions, I decided to leave the safety of a stable job and purchase a company. I have been wanting to get back into sports (and by that I mean making a living in the sports industry) for quite a while, but just wasn't sure how. I enjoy working with others on training plans and technique, etc. but just didn't feel like a full time coach was my gig.
Then I was approached about the sale of Swim Shops of the Southwest. My swim coach of about fifteen years(1982-1997) was the previous owner, so I knew the place well. At first I was talking to others about how they could structure the deal and so on, but wasn't really looking at it for myself. As the discussions continued I became more interested. Fast forward to August and I'm now the proud owner. For those who live and swim in Texas, Swim Shops of the Southwest is a name you probably know. They have been serving the needs of swimmers for 30 years. Nationally, the name might not be quite as familiar, but we service teams and individuals from coast to coast. Check us out at www.swimshops.com
Now I don't intend to turn this site into one giant advertisement, but I will say that if  there is something that I can do for you, just let me know. Whether it be a training suit for your next workout, all the suits, caps and equipment for your swim team, or lane ropes and diving boards for your pool, I would love the chance to earn your business.
There's a lot to do for me to get up to speed and make the upgrades/changes I want to modernize some things done here, but I also have a number of requests from people on what they would like me to discuss here at badig.com, so I don't intend moth balling anything here. I have a couple in the works right now so be sure to check back often and send me your thoughts.
Now, back to my regularly scheduled rambling!